Appleton Greene – What is Digital Strategy?
Appleton Greene – Before you can begin creating (or improving) your digital strategy you must gain clarity on what "digital" means exactly. That may be easier said than done due to the rapidly evolving landscape and nuanced (even incorrect) use of related terminology. Will your strategy incorporate digitization? digitalization? digital transformation? Is your digital strategy concerned primarily with how to invest in social media marketing and internet advertising? I.e. Is your digital strategy focused on defining how you go about digital marketing or is there more to it? It may surprise you to know that digital extends far beyond just marketing. Digital marketing may be a component of your digital strategy but the strategy should permeate your entire organization as practically all business functions can leverage digitalization. In a very big nutshell "digital" refers to data and technology. Basically the stuff that's built with 1s and 0s. So your digital strategy should be focused on effectively leveraging data, technology and automation to optimally achieve key business objectives throughout your organization; including (but not exclusively) the marketing department. Appleton Greene

---
Wish you could be more strategic?
Being strategic is a mindset and it shouldn't only exist for those with a C in their title. Strategic thinking should exist throughout the organization in every practice area. Strategic thinkers proactively avert the myopia that plagues those who accept "busy-ness" at the expense of efficacy. Strategic thinkers fight to elevate their focus from the granular details and fire-stomping to see the big picture. They prioritize their efforts to ensure tactical activities contribute to having highest impact effect on changing the big picture in the best possible way for the organization. But if you're reading this you already get that and are very likely unable to be as strategic as you need and want to be because you don't have the information necessary to accurately understand internal and external trends, true business drivers in your organization and how to channel resources into moving the proper levers. With the abundance of available data and the technology to collect it, manage it, share it and visualize it there has never been a better time to be strategic but effectively harnessing information and actioning it requires a well architected digital strategy that accurately reflects your organizations industry context, objectives and strategy execution. Appleton Greene

---
Ensure data is connected to operate intelligently
This is a digital age and all organizations therefore are digital, whether they know it or not. Those who embrace it have a chance of succeeding and achieving organizational objectives while those who do not face domination by the others. Digitalization is all about maximizing effective collection and use of data. Data has to support the organization throughout the customer journey and operational workflow. It has to be connected so that it can fluidly move throughout the organizational and customer cycles. An effective digital strategy must ensure critical data is open to the organization and appropriate external channels; that fluidity is not hindered by siloed data operations and that the necessary technology is in place to connect disparate on-premise, cloud and SaaS data sources to enable 360 degree customer and organization data visibility and utilization. Appleton Greene

---
Don't let your tech stack hold you back
While data is the foundation of digital, technology is what makes data collectible, manageable, intelligible, and actionable. Fragmented, siloed systems that can't speak to each other will fail to yield an optimized digital strategy, which may produce a failed organization if their competitors are able to get it right. The tech stack must be open and able to work with complementary systems and it must enable departmental leaders to execute their department's objectives. Systems that don't integrate efficiently cause over-dependency on IT roles to execute non IT functions, which isn't ideal for anyone. Solutions are evolving and emerging to handle this with relative elegance and sophistication. For example customer data platforms are now available, which can connect to an organization's multiple data sources (on premise, cloud, SaaS, etc) to integrate disparate data, apply machine learning and facilitate accurate, rich visualization and execution. There has never been a better time to operate intelligently and efficiently but data and technology have to be designed around the organizations key business objectives as part of a well-architected digital strategy. Appleton Greene

---
Desilo your organization
Effectively capitalizing on digital opportunities requires tearing down the walls that often divide an organization. Role definition is necessary but the culture needs to be open enough to allow the lines to blur so that the various teams are aware of the full customer journey and operational workflows. Business functions may be compartmentalized around skill sets and business functions but the organization that optimally leverages data and automation understands that customers require a seamless, personalize experience that can only be achieved when teams and business functions are integrated to the extent that data can be intelligently passed throughout the organization; transcending organizational boundaries. Obviously some of the work in "desilofication" is technical. Data and technology has to be integrated throughout the organizational departments and functions. But integrating people requires an open corporate culture and a unified vision that helps stakeholders see their roles in context of the big picture so that they can think beyond the boundaries of their job description and collaborate more effectively. Appleton Greene

---
Can a Center of Excellence unify your organization?
Creating a "Center of Excellence" (CoE) can be an effective way to desilo your organization and align functional areas around a unified, optimized digital strategy that effectively achieves key business objectives. Optimal digitalization can be difficult to achieve because it requires optimal use of data throughout the organization. But there isn't often a single role that has multi departmental perspective as it pertains to optimal use of connected data. Department resources generally focus on achieving the objectives of their department without much opportunity to think about the bigger picture. The value of a CoE focused on digital strategy is that it brings leadership to the table from all relevant practice areas for the purpose of collaborating on developing and executing a holistic strategy. It's an opportunity for these leaders to address the big picture together and contribute to the vision from their departmental expertise. But the CoE isn't a magic pill. It will need to be setup correctly for success and expectations should be realistic. One of the greatest challenges with being an effective digital company is finding talent that understands the strategic value of digital in the first place. It's even less likely that you'll have this kind of strategic, digital savvy representation in each function area. The CoE needs to be an opportunity for knowledge transfer and education as much as it is for collaboration. Exposing the CoE to case studies and other successfully implemented programs will help them understand the potential for your organization and their department so that they can gradually take ownership of their role and proactively contribute. Appleton Greene

---
Why knowing your customers' journey should be a top priority
In order to effectively optimize something it helps a great deal to know what it is. That seems obvious but often optimization efforts are unnecessarily limited in scope and may even neglect the most critical aspects of what is being optimized. Mapping out your customer journey (s) is a valuable exercise because it helps define and visualize the primary touch points where you and your customers intersect (or where you could be but aren't). Once the touch points are defined you can begin to assess the value of each interaction to determine where focus should be prioritized and begin brainstorming to determine how those interactions can be optimized. For example, can you collect valuable data earlier in the journey to fuel optimization and personalization efforts? Can you use digital technologies to enhance the customer's experience in a meaningful way at critical steps in the relationship? Bear in mind that the journey you map out will likely be an over-simplified depiction of what is actually happening. It would be difficult to accurately identify the precise steps a customer will take when engaging with your company and those steps will differ from one customer to the next. Technology is available to help determine the most dominant paths but even without high precision the simplified map you create will likely take you farther than your competitors if you can effectively channel talent and resources into a comprehensive optimization strategy. Appleton Greene

---
Which digital technologies are the most valuable to you?
Technically "all" software technology is digital as we've already concluded. The focus here is on what digital tools can be used to help your organization more efficiently achieve business objectives. If you've mapped out your dominant customer journeys as discussed previously it will help identify the tools that can be used to improve those engagements. It may be useful to list the components of your current tech stack and any solutions you've been vetting so that you have a fresh sense of the available tools in your belt. A good understanding of emerging technologies and solutions will help as well. For instance, it may be easy to identify where you can collect valuable data and leverage CRM, ERP, CDP, etc solutions to manage that data. But don't forget about the newer toys. Such as how artificial intelligence can be used to engage your prospective customer on social channels before they even know about your company. Or how virtual reality can be used to help sell your products or train your distributors more effectively. Or how IoT can be used to enrich the customers' experience. Or even how CRM and call center technology might be integrated to facilitate customer support access to valuable information about the customers browsing and purchase habits for a more personalized experience. This should be treated as a brainstorming exercise so nothing is off the table and there are no wrong answers. Once you've identified how technology can help achieve organizational goals an intelligent value assessment can be conducted and subsequent vendor selection, investment and implementation processes can begin for whatever "high value" projects, solutions and steps have been prioritized. Appleton Greene

---
How to prioritize for high impact
How to determine which bite to take out of the proverbial elephant first when massive initiatives are on the drawing board? Within the granularity of any initiative there are likely to be higher impact and lower impact elements. Jumping in feet first without prioritizing the approach could waste immense time and energy, divert resources from higher value initiatives and yield trivial results. Data-driven prioritization should be applied to any strategic initiative. Key business objectives and KPIs have to be clear. Supporting performance metrics need to be defined and measured and the data needs to be accurate and accessible to business users in order to guide the process and prevent over-investment in low impact projects. Appleton Greene

---
How e-commerce retailers can benefit from data-driven prioritization
Let's say a retailer sets out to optimize an e-commerce site. What would be the best place to begin? Optimization is essential for a retailer and should be an ongoing initiative but it should begin with (and constantly refer back to) analysis to first determine what needs optimization the most. What pages are getting the most traffic? Which of those pages perform the worst? Which of those pages offer the most gain or result in the greatest loss? At best, jumping in feet first without leveraging the data to prioritize efforts will likely result in wasted time and effort. But it could also very realistically lead to lost competitive edge and jeopardized marketplace positioning.
What if analysis concludes that the thing needing to be optimized the most is the words on each page because the pages themselves are simply not doing a good job of selling the product? If the site has 1,000's of pages that need to be optimized, could the retailer afford to tie up valuable resources to rewrite the sales copy on 1000's of pages? On the surface that could seem so impractical an organization might dismiss the opportunity and move on. But it doesn't have to be all done at once. Even with a small team analysis can be performed to see which three pages present the greatest loss if left alone and optimization can begin in a manageable, high impact process. Savvy organizations should take advantage of available data before launching into any meaningful initiative to ensure resources are channeled intelligently into the highest impact activity. Appleton Greene

---
Effectively use your organization's instrument panel
No capable pilot should attempt flying a sophisticated airplane without referring to the instrument panel for critical information about how the aircraft is performing, where it's heading or how much fuel it has to arrive safely. Likewise, management should not attempt to drive their organization without their own gauges. Without accurate visibility into what is performing well and what isn't managers will very likely focus on the wrong things and slip into "reactive" mode where they are simply responding to crises and demands as opposed to strategically driving the organization to success. This requires clarity on what the true business drivers are but it also requires ready access to the supporting data that speaks to performance metrics. Appleton Greene

---
Does segmentation even matter anymore?
Analysts and personalization strategists will often refer to segmentation, which groups people according to relevant attributes. For example, a marketing segment labeled "single male households with no kids" will group households that have a single male and no children for the purpose of differentiating their behavior from other segments. This makes it possible to analyze their behavior in contrast to other segments and present product offerings they're more inclined to want instead of more general product offerings that they may not be interested in. Segmentation is valuable but it should not be the end goal. With the volumes of available data and the technology available to analyze it and action it the real objective should be individualization. In other words presenting a customer with what they as an individual would be interested in based on their personal interests and purchase behavior as an individual; not lumped into a group. Segmentation still has its place. For example, it is useful for prioritizing strategy. Human minds are not capable of crunching the myriad of variables to determine what an individual's needs are. But we can use segmentation analysis to break down the big picture into manageable high impact pieces to create a meaningful road map. But it's critical to ensure individual personalization is part of that road map to optimize results. Appleton Greene

---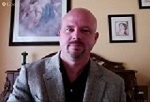 Mr Tanner is an approved Executive Consultant at Appleton Greene and he has experience in marketing, information technology and e-business. He has achieved a Bachelor of Science in Liberal Arts, Business and Arabic Regents and a Diploma in Arabic Language and Middle Eastern Studies. He has industry experience within the following sectors: Technology; Retail; Manufacturing; Internet and Defense. He has had commercial experience within the following countries: United States of America; United Kingdom and United Arab Emirates, or more specifically within the following cities: New York NY; San Francisco CA; San Jose CA; London and Dubai,. His personal achievements include: defined digital strategy; architected data-driven revenue optimization; led marketing and expansion strategy; managed technology enhancements and directed channel partner programs. His service skills incorporate: strategic planning; digital marketing; partner management; team leadership and program management.

---
For More Information
If you would like to find out more about Appleton Greene's Digital Strategy service, please CLICK HERE.
Client Telephone Conference (CTC)
If you have any questions or if you would like to arrange a Client Telephone Conference (CTC) to discuss this particular Unique Consulting Service Proposition (UCSP) in more detail, please CLICK HERE.
Appleton Greene & Co CLICK HERE.
---