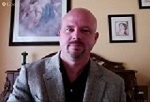 Appleton Greene & Co – Digital Strategy
Appleton Greene & Co – Mr Tanner is an approved Executive Consultant at Appleton Greene and he has experience in marketing, information technology and e-business. He has achieved a Bachelor of Science in Liberal Arts, Business and Arabic Regents and a Diploma in Arabic Language and Middle Eastern Studies. He has industry experience within the following sectors: Technology; Retail; Manufacturing; Internet and Defense. He has had commercial experience within the following countries: United States of America; United Kingdom and United Arab Emirates, or more specifically within the following cities: New York NY; San Francisco CA; San Jose CA; London and Dubai,. His personal achievements include: defined digital strategy; architected data-driven revenue optimization; led marketing and expansion strategy; managed technology enhancements and directed channel partner programs. His service skills incorporate: strategic planning; digital marketing; partner management; team leadership and program management. Appleton Greene & Co
To request further information about Mr. Tanner through Appleton Greene & Co, please CLICK HERE.
---
Executive summary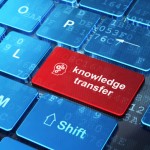 Digital Strategy
Appleton Greene & Co Mr. Tanner is a seasoned digital strategist leveraging diverse experience across digital strategy, marketing, business, operations, strategic partner and channel management and military intelligence with solid strategic and tactical expertise in a global environment. Cutting through the clutter, digital strategy is not limited to e-commerce focused businesses and it should not be narrowly defined by a few digital marketing initiatives. Every organization is a digital entity and is under-leveraging the enhanced speed, scale, efficiency and profitability afforded by digital opportunities. In its purest sense "digital" refers to the electronic form of information. Your digital strategy should cover the cohesive vision, resources and steps to leverage that information and the related cloud-connected technologies that store, process, share and action that information to meet overarching objectives. Improving Profitability: To ensure revenue outpaces costs by the widest margins companies need to connect internal systems and data sources with external customers, partners, solutions and resources. Driving business through this connected intelligence helps maximize market engagement, improve operational efficiencies and facilitate effective management. Improving Customer Lifetime Value: Digitalization has forever changed the way companies interact with their customers throughout the marketing, sales and customer service buying cycle. Marketers can execute tightly integrated, cross-channel campaigns; delivering qualified leads to physical store or website, highly automated sales and lead capture processes and/or reps who can carry the baton forward armed with advanced customer preference insights to improve product recommendation and sales conversion. Customer service processes and/or agents are able to seamlessly continue the experience with deep knowledge of the customer's journey and interests to ensure high customer satisfaction. Exhaustive customer data can be collected throughout this cycle to guide future acquisition efforts and to provide extremely personalized experiences to prospective new customers and existing customers across multiple devices and channels. Driving Innovation: Savvy leaders are embracing digital methods to innovate, develop products and services and realize sustained market differentiation. Connected information and technology provides data-driven insights, better collaboration between customers and other stakeholders and faster, more cost-effective feedback to validate (or invalidate) proofs of concept before more substantial investments are made. Digitalization can amplify the performance and value of virtually every corporate function from marketing through sales, IT, project management, finance, workforce, infrastructure, resource management and logistics. Your digital strategy should ensure your organizational touch points are as connected to the external ecosystem as reasonably possible. And your processes should flow into the organization, throughout function areas and back out to the ecosystem fluidly to fully capitalize on market opportunities, improve operational efficiency and provide management with the holistic visibility required to identify opportunities and challenges, define strategy, measure performance against goals and ensure the organization is performing optimally. Appleton Greene & Co
---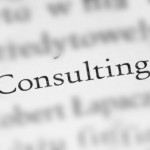 Service Methodology
We will apply a 4-step process that I've coined APEX to the key function areas where digitalization is most relevant. APEX will enable us to front-load the digital strategy with focus on the highest impact opportunities first and iteratively work our way down the list to lower impact opportunities. (A) ASSESS current state, goals, key drivers and challenges. This step will provide insight on where we are, where we want to go, what we have to work with, what stands in the way and which metrics indicate we're on track so that ground zero can be articulated and meaningful KPI's can be established to measure performance. (P) PLAN and develop a strategy that leverages insights from the assessment stage. The challenges and opportunities identified across key function areas will be weighted in terms of hindrance, value and feasibility to determine which focus areas will yield the greatest needle-moving results so that we can develop a high impact road map and realize the greatest positive results as quickly as possible. (E) EXECUTE the strategy. (X) EXPAND the strategy. In this stage we'll measure performance against KPI's. Once objectives are met we'll expand focus to address next-in-line challenges and opportunities or to focus on new, higher impact challenges and opportunities that may have evolved during the execution stage.Appleton Greene & Co
The key function areas we'll focus on are Management, Marketing and E-Business: The management function is unique in that it begins at the strategic level and is replicated across the various practice areas. While the same general functions are applied (Planning, Organizing, Leading and Controlling) the different corporate functions are heavily nuanced and present different challenges and opportunities for management to leverage digitalization.; Marketing is a strategic function that fully envelops the business strategy and customer lifecycle. Marketing needs to work in lock-step with the other strategic function areas with the overarching goal of optimizing profitability; There are the more obvious digital marketing tactics such as testing & personalization, cross-channel/device marketing, search engine optimization and reputation repair & management. Our digital strategy will address those to determine which tactics are likely to be more valuable, which deserve more weight in the marketing mix and how best to implement them. But marketing digitalization also covers competitive analysis, analyzing consumer buying trends, anticipating product mix and distribution requirements, developing strategic partnerships and extended sales channels. Our focus within marketing will also assess the marketing specific technology stack to ensure appropriate data is collected and actioned throughout the customer journey. This enables highly optimized customer experience and sales conversion across applicable channels and devices from initial contact through remarketing, lead generation, sales, fulfillment, customer service, loyalty nurturing and ongoing customer development; E-business, in this context, refers to the digitalization of business operations and workflow. APEX applied to e-business will focus on the organization's broader touch points and workflow to ensure web properties and external interfaces are optimized to support business objectives. This means that they are as efficient as possible in achieving their purpose, that they collect necessary data and that they are connected to internal structures and process to optimize productivity, profitability, visibility and integration with relevant cloud technologies, 3rd parties and partner systems where applicable.Appleton Greene & Co
---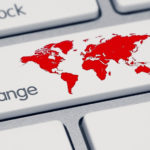 Service Options
Companies can elect whether they just require Appleton Greene for advice and support with the Bronze Client Service, for research and performance analysis with the Silver Client Service, for facilitating departmental workshops with the Gold Client Service, or for complete process planning, development, implementation, management and review, with the Platinum Client Service. Ultimately, there is a service to suit every situation and every budget and clients can elect to either upgrade or downgrade from one service to another as and when required, providing complete flexibility in order to ensure that the right level of support is available over a sustainable period of time, enabling the organization to compensate for any prescriptive or emergent changes relating to: Customer Service; E-business; Finance; Globalization; Human Resources; Information Technology; Legal; Management; Marketing; or Production. Appleton Greene & Co
---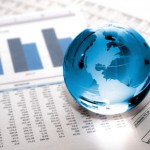 Service Mission
Our goal will be to help your organization to operate more strategically; to focus energy on moving the needle according to the vision rather than reacting to circumstances thrown at you or investing time to work around inefficiencies. We'll achieve this through digital transformation; with continuous improvement in the way we leverage data and automation as appropriate for your organization. The challenge with digital transformation isn't the technology; it's the people available to help drive it. I will augment your team as a change agent to help coordinate and project manage an organization-wide initiative that fosters collaboration between business, data and IT, assesses challenges and opportunities, sifts through the reams of data to determine what's worth action and how to action it to yield highest impact returns. Appleton Greene & Co
---
For More Information
If you would like to find out more about Appleton Greene & Co's Digital Strategy service, please CLICK HERE.
Client Telephone Conference (CTC)
If you have any questions or if you would like to arrange a Client Telephone Conference (CTC) to discuss this particular Unique Consulting Service Proposition (UCSP) in more detail, please CLICK HERE.
Appleton Greene & Co Digital Strategy CLICK HERE.
---